Z-Ser-tBu-OH Manufacturers India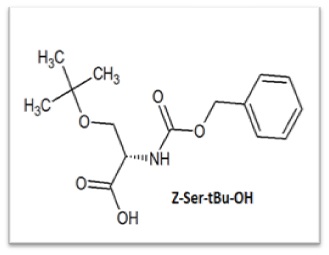 Corey Organics, the passionate Z-Ser-tBu-OH Manufacturers India is situated in Tilangana state since 20 years. We operate our production, export and sales from the same zone. Z-Ser-tBu-OH is a chemical formulation which has been produced by combining Carbon, Hydrogen, Nitrogen, and Oxygen with certain feasible proportion. The formula with C15H21NO5 is 100% safe and suitable for the required medication. We are highly trustable as we have been legally certified with ISO 9001-2008 & ISO 14000-2004 and even CGMP.
The company is established by Mr. Reddy who has the widespread work experience at different top pharma companies such as Cheminor Drugs, Dr. Reddy's Laboratories, and so on. Under his key supervision, our Z-Ser-tBu-OH Manufacturers India has come up with such eminent medicinal intermediates. In these fruitful years, we supplied our products to United States, Japan, Germany, Switzerland, Dubai, Australia, Europe, China, and UK.Wanna start pharmaceutical business with us? If yes then Visit our site - http://www.chavadipharma.com/.
Chemical Properties: Z-Ser-tBu-OH Manufacturers India
| | |
| --- | --- |
| PubChem CID: | 1715617 |
| Chemical Names: | 1676-75-1; Z-Ser(tBu)-OH; MFCD00038275; (2S)-3-[(2-methylpropan-2-yl)oxy]-2-(phenylmethoxycarbonylamino)propanoic acid; Cbz-Ser(tBu)-OH; Z-L-Ser(tBu)-OH |
| Molecular Formula: | C15H21NO5 |
| Molecular Weight: | 295.33094 g/mol |
| InChI Key: | TXDGEONUWGOCJG-LBPRGKRZSA-N |
Area Covered By Corey Organics: Z-Ser-tBu-OH Manufacturers India:United States, Europe, China, Japan, Germany, Switzerland, Dubai, Australia and UK.
Business Type of Corey Organics: Z-Ser-tBu-OH Manufacturers India:Manufacturers, Suppliers & Exporters