2-Acetyl Benzothiophene Manufacturers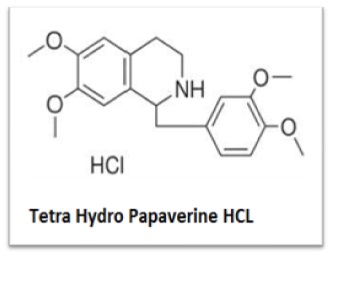 Accrete Pharmaceuticals Private Limited, a leading Tetra Hydro Papaverine HCL Manufacturers are always active in producing tons of various Tetra Hydro Papaverine HCL intermediates. Being ISO certified company facilitated with CGMP, we have produced best ever pharmaceutical compositions for different required organizations.
The composition prepared by our Tetra Hydro Papaverine HCL Manufacturers are formulated as C20H25NO4.HCl having number of synonyms such as Nsc118072; Norlaudanosine HCl; TETRAHYDROPAPAVERINE HCL; Norlaudanosine Hydrochloride; TETRAHYDROALKALI HYDROCHLORIDE; DL-NORLAUDANOSINE HYDROCHLORIDE;rac-Nor Laudanosine Hydrochloride; Tetrahydropapaverine hydrochloride; Tetrahrdropapaverine Hydrochloride; 1,2,3,4-Tetrahydropapaverine hydrochloride, etc. We are centralized Telangana since 1994 under the administration of Mr. Reddy, the co-founder of Corey Organics. The one and only goal of our Tetra Hydro Papaverine HCL Manufacturers is to offer the best chemical formulation which we could offer till this date thereby providing complete documentation and validation report.
Chemical Properties: 2-Acetyl Benzothiophene Manufacturers
| | |
| --- | --- |
| CAS No. | 6429-04-5 |
| Chemical Name: | Tetrahydropapaverine hydrochloride |
| Synonyms: | Nsc118072;Norlaudanosine HCl;TETRAHYDROPAPAVERINE HCL;Norlaudanosine Hydrochloride;TETRAHYDROALKALI HYDROCHLORIDE;DL-NORLAUDANOSINE HYDROCHLORIDE;rac-Nor Laudanosine Hydrochloride;Tetrahydropapaverine hydrochloride;Tetrahrdropapaverine Hydrochloride;1,2,3,4-Tetrahydropapaverine hydrochloride |
| CBNumber: | CB1501216 |
| Molecular Formula: | C20H25NO4.HCl |
Area Covered By Corey Organics: Tetra Hydro Papaverine HCL Manufacturers
Business Type of Corey Organics: Tetra Hydro Papaverine HCL Manufacturers