Taurinamide Succinate API Manufacturers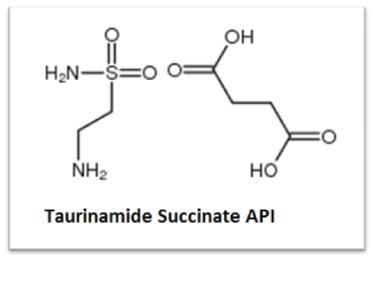 Corey Organics Taurinamide Succinate API Manufacturers are meant to be the foremost pharmaceutical industrialist in India. We do complete research and study on various chemical compositions and validations so as to get the ultimate API of Taurinamide Succinate. Mr. Reddy who is the founder of this company supervise the various sections of API preparation and validation. We use Reddy's laboratory for production of these intermediates as it is the best and well-furnished lab ever.
Established in the year of 1994 in Telangana (Old Hyderabad), we have achieved great success in manufacturing as well as supply of Taurinamide Succinate API across the globe. You won't believe but we have clients worldwide such as Dubai, UK, Japan, Australia, China, Europe, and many more. Therefore, trust our ISO certified pharmaceutical company and get back to us for purchase of Taurinamide Succinate API. Go through our website here: http://www.chavadipharma.com/.
Chemical Properties: Taurinamide Succinate API Manufacturers
| | |
| --- | --- |
| CAS No. | 1378969-27-7 |
| Chemical Name: | Taurinamide Succinate |
| Formula: | C6H14N2O6S |
| CB Number: | CB53121592 |
| Molecular Weight: | 242.25000 |
Area Covered By Corey Organics: Taurinamide Succinate API Manufacturers
Business Type of Corey Organics: Taurinamide Succinate API Manufacturers