BOC-3-Amino Piperidine Manufacturers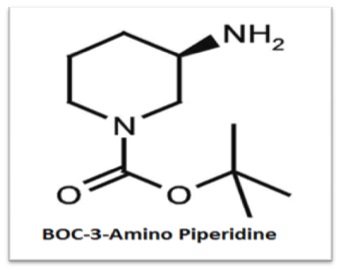 We are the leading BOC-3-Amino Piperidine Manufacturers and suppliers in India as well as Abroad. Since more than 2 decades, we are into pharmaceutical business and believe us, we have always come up with successful solutions. BOC-3-Amino Piperidine is one of the formulation produced in our company and has been supplied in a huge bulk to all the required organizations. Founded in 1994, we have introduced the world with completely generic and affordable drug samples till now.
"Corey Organics", a CGMP, ISO 9001-2008 and ISO 14000:2004 certified company has sufficient platform and Dr. Reddy's laboratory to manufacture N number of active pharmaceutical ingredients such as BOC-3-Amino Piperidine. Our best ever BOC-3-Amino Piperidine Manufacturers team go under key R&D and global research before manufacturing any chemical composition. With the keen trust of various global organizations and best quality APIs, we could spread our business in United States, Europe, China, Japan, Germany, Switzerland, Dubai, Australia and UK with great success. Don't forget to visit http://www.chavadipharma.com/.
Chemical Properties: BOC-3-Amino Piperidine Manufacturers
| | |
| --- | --- |
| PubChem CID: | 545809 |
| Chemical Names: | 1-Boc-3-aminopiperidine; 184637-48-7; N-BOC-3-Aminopiperidine; (+/-)-3-Amino-1-N-Boc-piperidine; 3-Amino-1-N-Boc-piperidine; 144243-24-3; |
| Molecular Formula: | C10H20N2O2 |
| Molecular Weight: | 200.278 g/mol |
| InChI Key: | AKQXKEBCONUWCL-UHFFFAOYSA-N |
Area Covered By Corey Organics: BOC-3-Amino Piperidine Manufacturers:United States, Europe, China, Japan, Germany, Switzerland, Dubai, Australia and UK.
Business Type of Corey Organics: BOC-3-Amino Piperidine Manufacturers:Manufacturers, Suppliers & Exporters